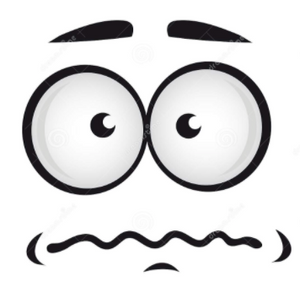 Freight Delays 20/10/2021 Covid-19
Copy Paste sorry guys its just a quick update,, I'll Highlight the jucy bits.
From: Fastway Wollongong Wollongong.Customerservice@fastway.com.au Subject: AramexUpdate
Date: 20 October 2021 at 10:51 am To: swsbodyboarding@live.com
View this email in your browser
As the COVID situation continues to evolve in Australia, we hope that you are now enjoying more freedoms or will be soon. With Greater Sydney opening up as vaccination rates have passed critical levels, Victoria reopening despite high numbers of COVID cases and Tasmania in a recent snap lockdown, huge demand for deliveries is ongoing.
We have deployed all resources to keep parcels moving as we handle never-before-seen volumes of freight and navigate rapidly shifting Government restrictions. We are still seeing some delays, outlined in detail below, and expect these to resolve as we clear backlogs.
Current delivery delays
COVID-related lockdowns have had the most severe impact on our Sydney depot. As a major hub, many shipments originate or pass through this depot. We've got all hands on deck working hard to clear overdue freight. We've also been advertising on radio to recruit up to 50 casual drivers to assist during this busy time. Delays of up to 4 - 6 days continue to be experienced in the Western and Southern Sydney corridors.
Delays are easing across the board elsewhere, averaging 1-3 days throughout Greater Sydney (including the Central Coast and Wollongong). There are delays of 3-5 days in Victoria as a result of the current COVID restrictions.
In Dubbo, our delivery partners were heavily impacted by COVID lockdowns and a temporary closure of their depot. They have been working hard to clear the backlog, currently at 5-10 days delayed.
Everyone in our network is continuing to put in a great effort to deliver parcels as
quickly and safely as possible.
quickly and safely as possible.
Depots in lockdown areas
As a COVID safety measure, Aramex depots in areas of lockdown are closed to the general public. Visiting a depot can put everyone at risk. It is not included among the authorised reasons to leave home under stay-at-home restrictions.
Please remind your customers not to visit our depots in these areas as we will be unable to help them in person.
No rapid antigen testing of couriers prior to entry/pickup
We understand some customers would prefer couriers to undertake rapid antigen testing before entering their premises. Testing couriers prior to every pickup would significantly extend delivery delays across the network and is therefore not something we can support.
We want to reassure you that Aramex has a COVID-Safe plan that is fully compliant with Chief Health Officer and Department of Health directives in all Australian jurisdictions.
If you'd prefer that our couriers do not enter your premises, please provide and advise us of a safe location where we can deliver your freight.
The importance of COVID vaccinations
We recently invited epidemiologist Professor Marylouise McLaws to share her vast knowledge of the COVID pandemic and the importance of COVID vaccinations with our franchise partners and employees. The opportunity to ask a broad range of questions and receive informed answers from this renowned medical expert was invaluable to all of
us.
We'd like to extend the opportunity to our valued customers to ask Professor McLaws any pressing questions about COVID vaccinations. If there is something you need to know more about, please email your question to: marketing@aramex.com.au.
Our growing network
The pandemic and growth of e-commerce have rapidly accelerated the expansion of our business in Australia. That means we need more delivery franchise partners to join the network as soon as possible.
As we continue to expand, we have immediate opportunities for new Courier Franchisees and Courier Lite Franchisees to become part of Aramex. If you know any customer- focused people who are seeking an opportunity to own their own business in a thriving industry, we'd greatly appreciate your support in spreading the word. More information can be found here.
Please send early this Christmas
As 2021 enters the final stretch, the festive season and peak sales activity is fast approaching. This year it's more important than ever to plan ahead and dispatch time- sensitive Christmas deliveries as early as possible.
You'll soon be receiving important information from us about cut-off dates for sending domestic and international shipments to give them the best chance of arriving by 25 December.
Ways to reach us if you need support
Our website is updated frequently with information about service delays.
If you need assistance, the fastest way to reach us is by lodging a parcel enquiry at
www.aramex.com.au.
It's important to note that our Customer Service team members are also feeling the impact of COVID-driven demand as they handle many more calls and service tickets than normal. They greatly appreciate your patience as they respond to everyone as quickly and thoroughly as possible.
Regular Updates
In the coming weeks we'll continue to provide regular service information and operational updates that may affect your deliveries. Please feel free to contact us if you need assistance.
Thanks for your ongoing support. We look forward to delivering for you and your customers this festive season.
Sincerely,
The Aramex (Region) team
---